Western Star is a company owned and run by record producer and musician Alan Wilson.
Alan was founder member of the band The Sharks. He has also built and run several studio's over the past 25 years or more and has been producing other artists since the mid 80's.
Western Star Studio was established as a business in 1999 and is Situated just 9 miles south of Bath and relocated to larger premises nearby in 2006.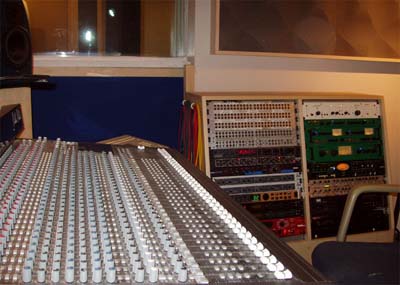 In 2003 The Western Star record label was launched, specialising in Rockabilly, Psychobilly and 50's/60's Britpop-styled music. The label has gradually grown and built a solid reputation, eventually becoming one of Britains premier Rockin' labels.
Alan also helps look after a few labels for the Cherry Red group – which is a large company with a fine 30 year plus history of releasing recorded music of all types.
At the Western Star label, we only release material we record here at our own studio's. We feel that it's important to have an identity and something that sets us aside from the rest.